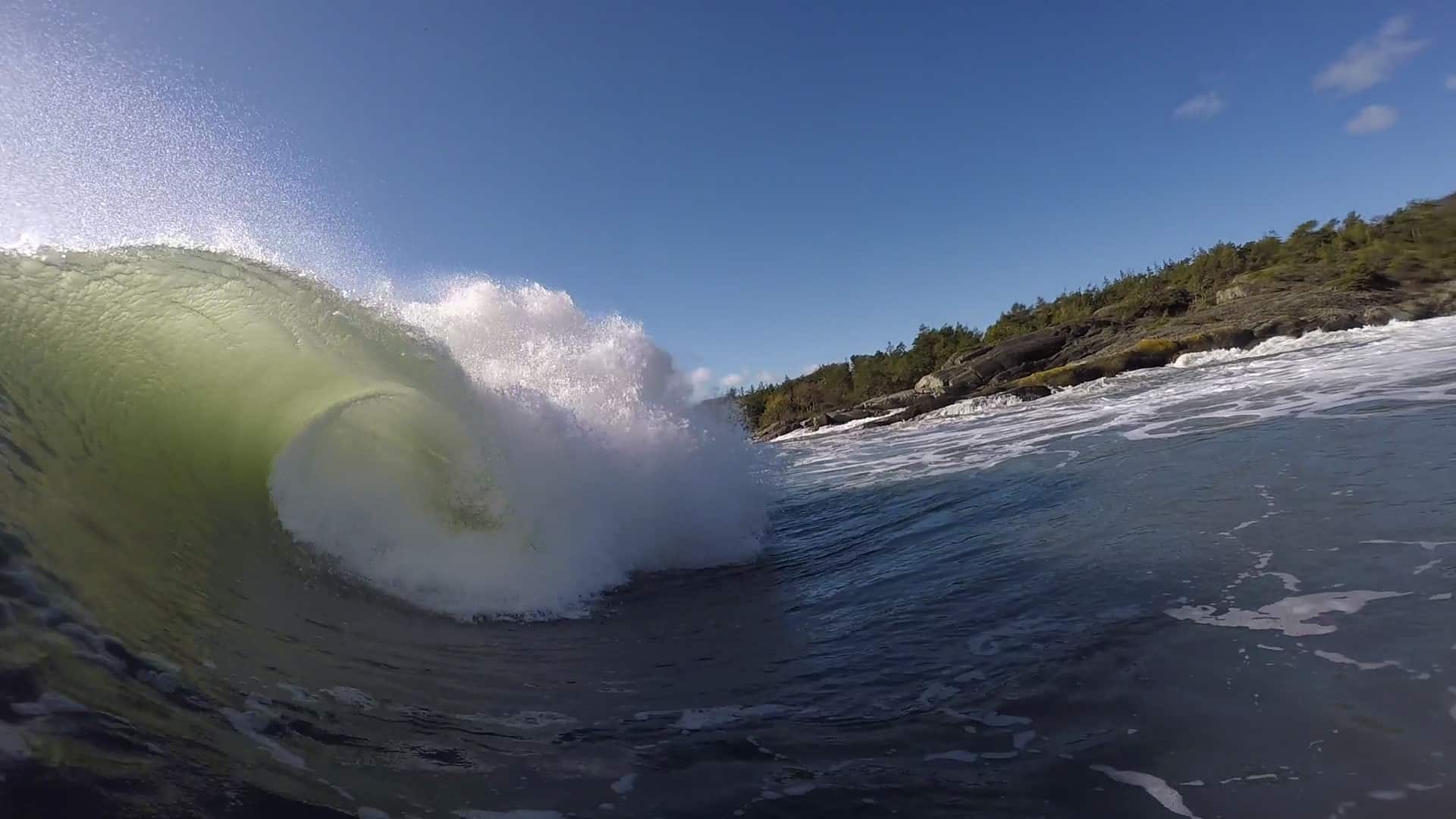 Slabsurfing Norway – We met up with Chris King, a bodyboarder originally from South Australia. He started bodyboarding at the age of 9, and managed to get a few sponsors from different surfshops back in the day. However, he soon realised free surfing was where his heart was at, and the eternal search for slabs was about to start.
Co-written by: Chris King
All photos: Chris King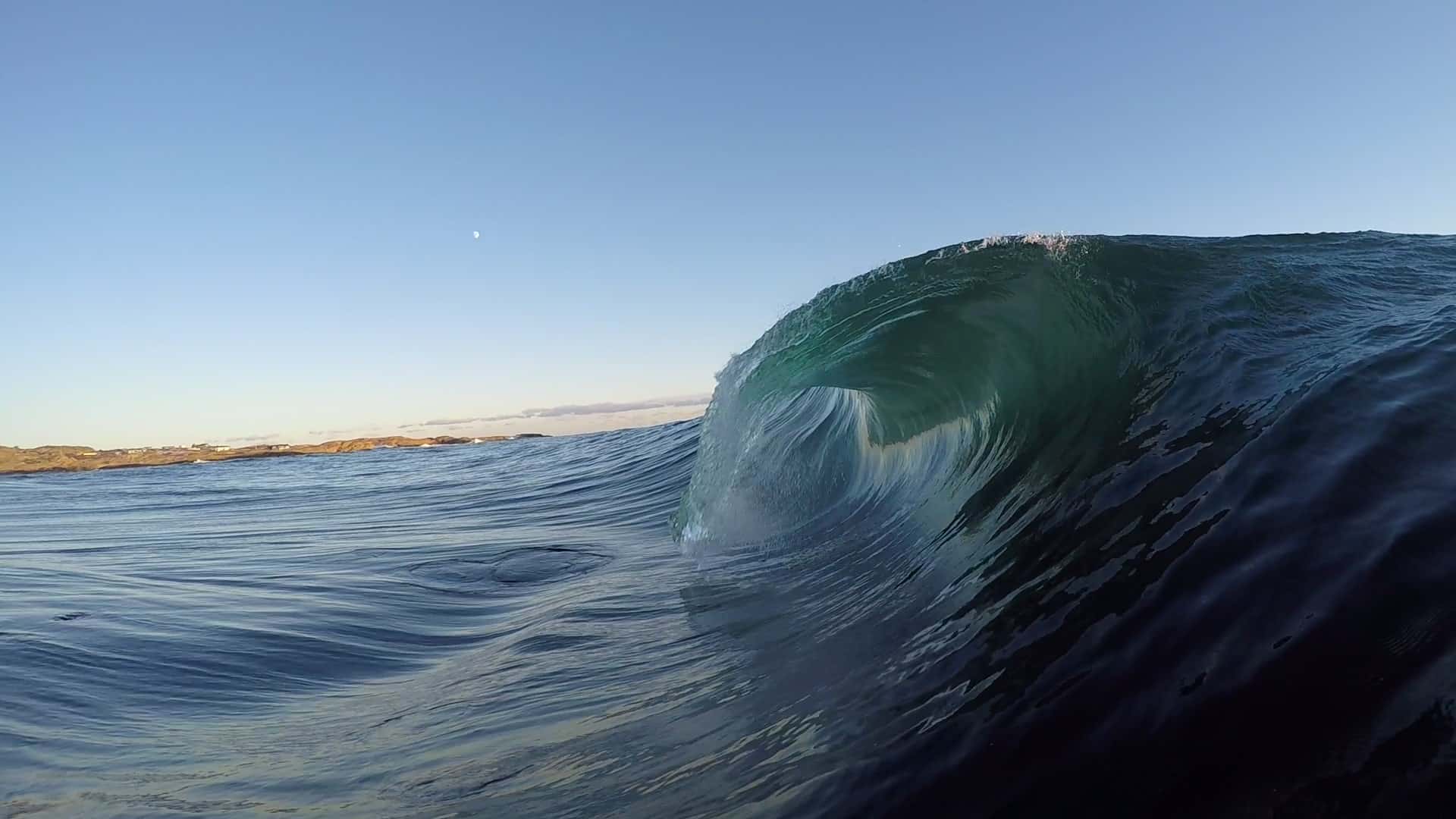 A change of lifestyle
I came to Norway about 11 years ago for a change of lifestyle. The first few years were great, a total change compared to Australia. The landscape here is so beautiful and diverse in comparison. For example, a one-hour drive from the main towns and there are freshwater lakes filled with trout, and a two­-three-hour drive there are huge snow-capped mountains.
As time went on the novelty kind of wore off, and I was really missing back home. Long cold winters and long flat spells were taking their toll. Probably the first five years I just surfed in summer. I think it was in maybe 2014, it was a real mild autumn and early winter, and I managed to surf all the way up to December in my 3/4mm. That's when I realised the surf can actually get pretty good in winter. So, I bit the bullet and invested in a 6/5mm wetsuit, 5mm gloves and boots and that's when it all came together.
That's when I realised the surf can actually get pretty good in winter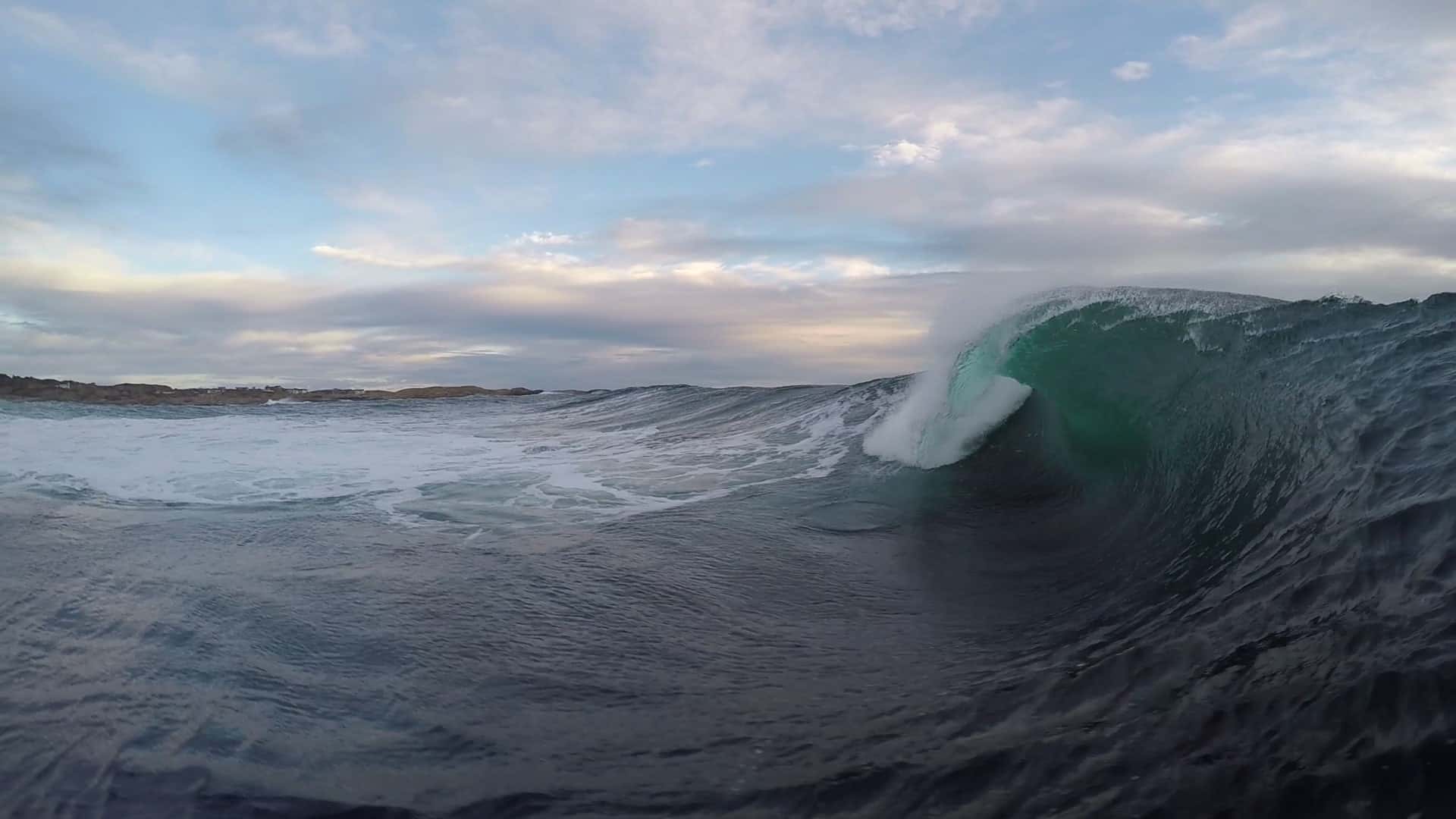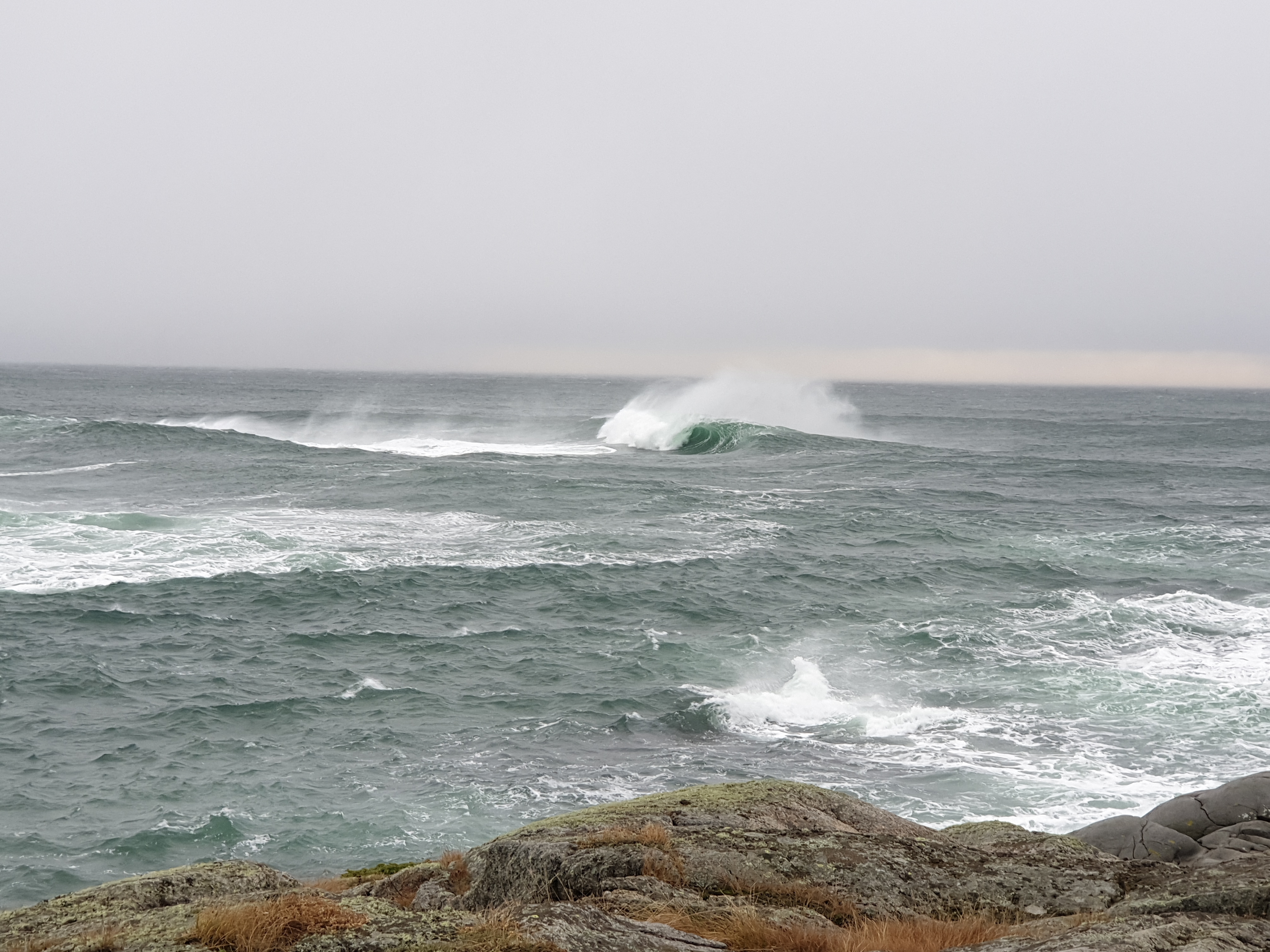 Surfing alone
Finding people to surf with in Norway is pretty difficult, especially when the waves are super slabby reef breaks most suited for bodyboarding. Also, with the weather forecasts here, most surf trips are so last minute. I have a few bodyboarding mates in Oslo but it's hard trying to get them keen. That's probably why the majority of my missions are alone.
Even in Australia most of my missions would be alone, not from lack of friends, just hate waiting on people. When you're alone you got freedom to do what you want and not have to please anyone. A good mate from Oslo called Oscar Chandler has been keeping me company lately. Apart from me and him, I have never seen another bodyboarder on the east coast.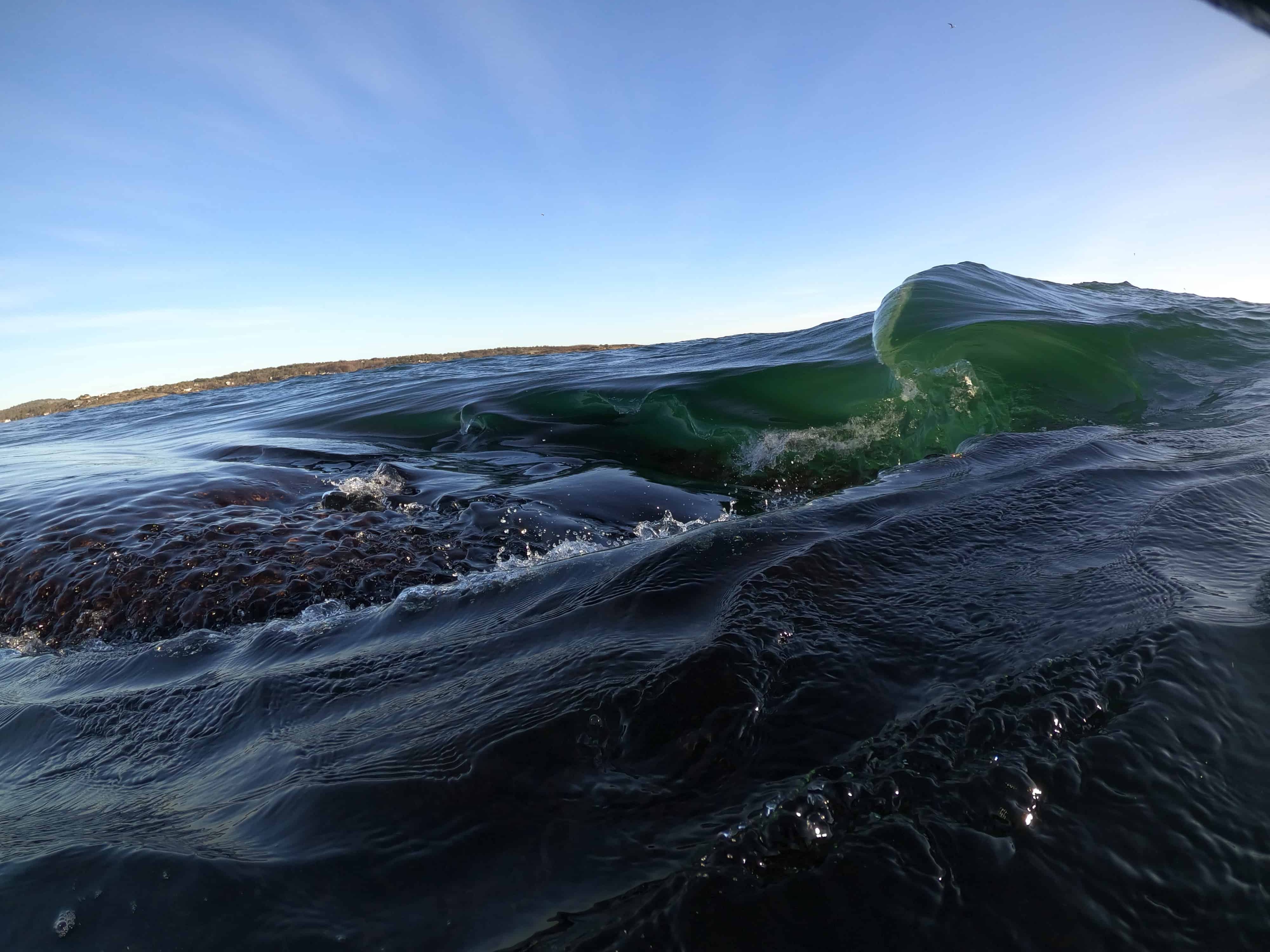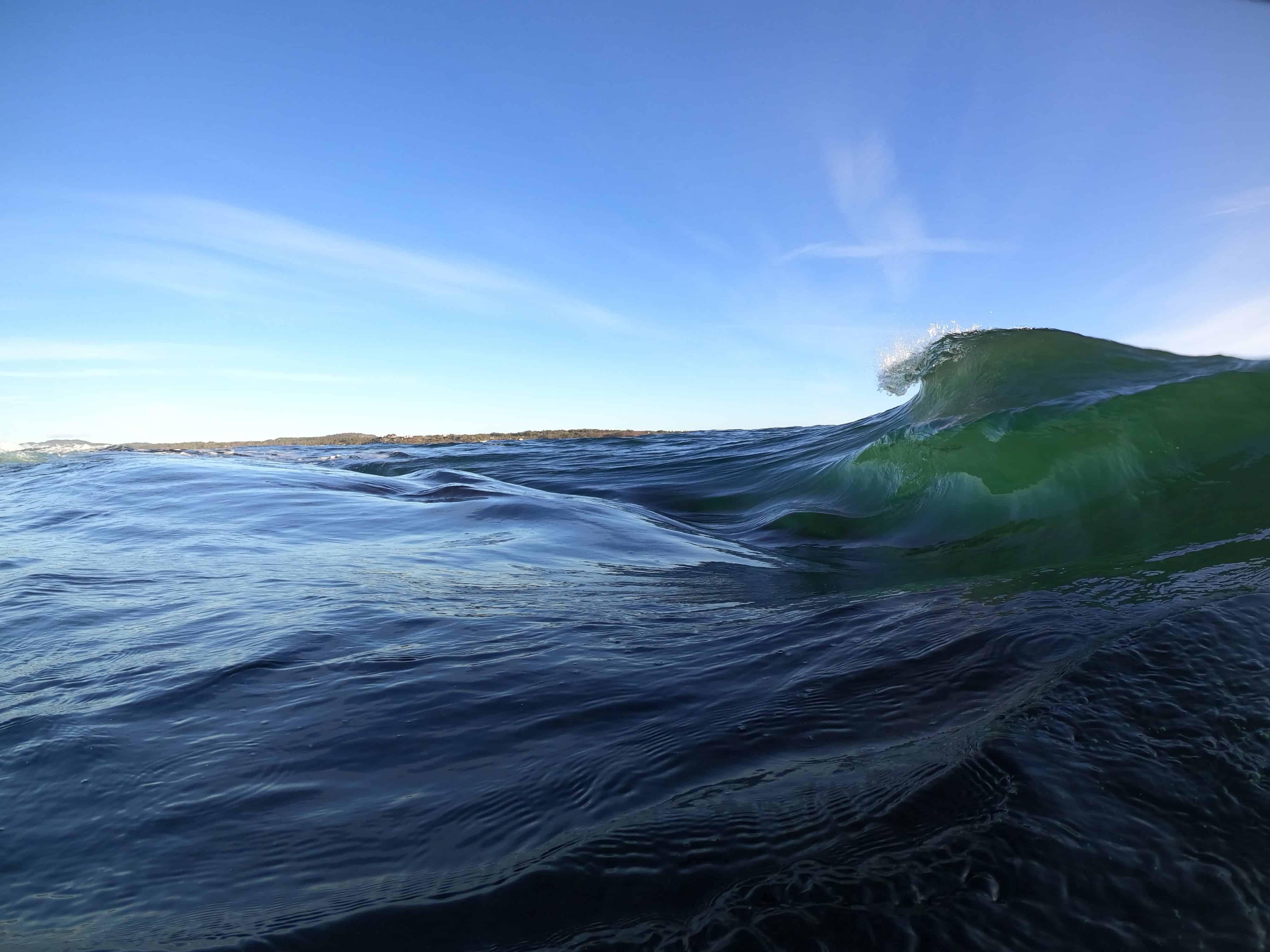 The search
In 2018/19 I think, I found five new waves, three surfable and two that were pretty scary and need exactly the right conditions. Whenever I find a new wave, I usually watch for a good hour, do a quick risk assessment, and paddle out. Then I will sit in the channel for at least 20 minutes and see which ones are good and which ones go dry on the reef.
The trouble with this coast is you don't want to waste time checking spots when the waves are good, due to limited daylight hours. So I started checking a lot of new places when it was onshore and had some time.
Whenever I find a new wave, I usually watch for a good hour
The Bull
A heavy left slab you need to take off under the lip, negotiate the step, and then hold on while it runs off down the reef. I dubbed it The Bull. I checked this wave maybe three times before I got to surf it. It was so rewarding when it all finally came together and even better the first surf out there was on New Year's Day 2019. It's a pretty reliable wave but very tide dependent.
The bombie
There is also a bombie out the back of The Bull that breaks when it's really big. A problem though is trying to sit in the right spot when a set comes.
This one day I was sitting out there for 20 minutes and got one good wave. It took about another 20 minutes before the next set came and I thought I was in the spot, then this very large wave loomed up in front of me and landed right on my head.
Being deep water, I had a very long hold down. Surfing alone in these waves can be risky so you have to start weighing up whether it is worth it or not.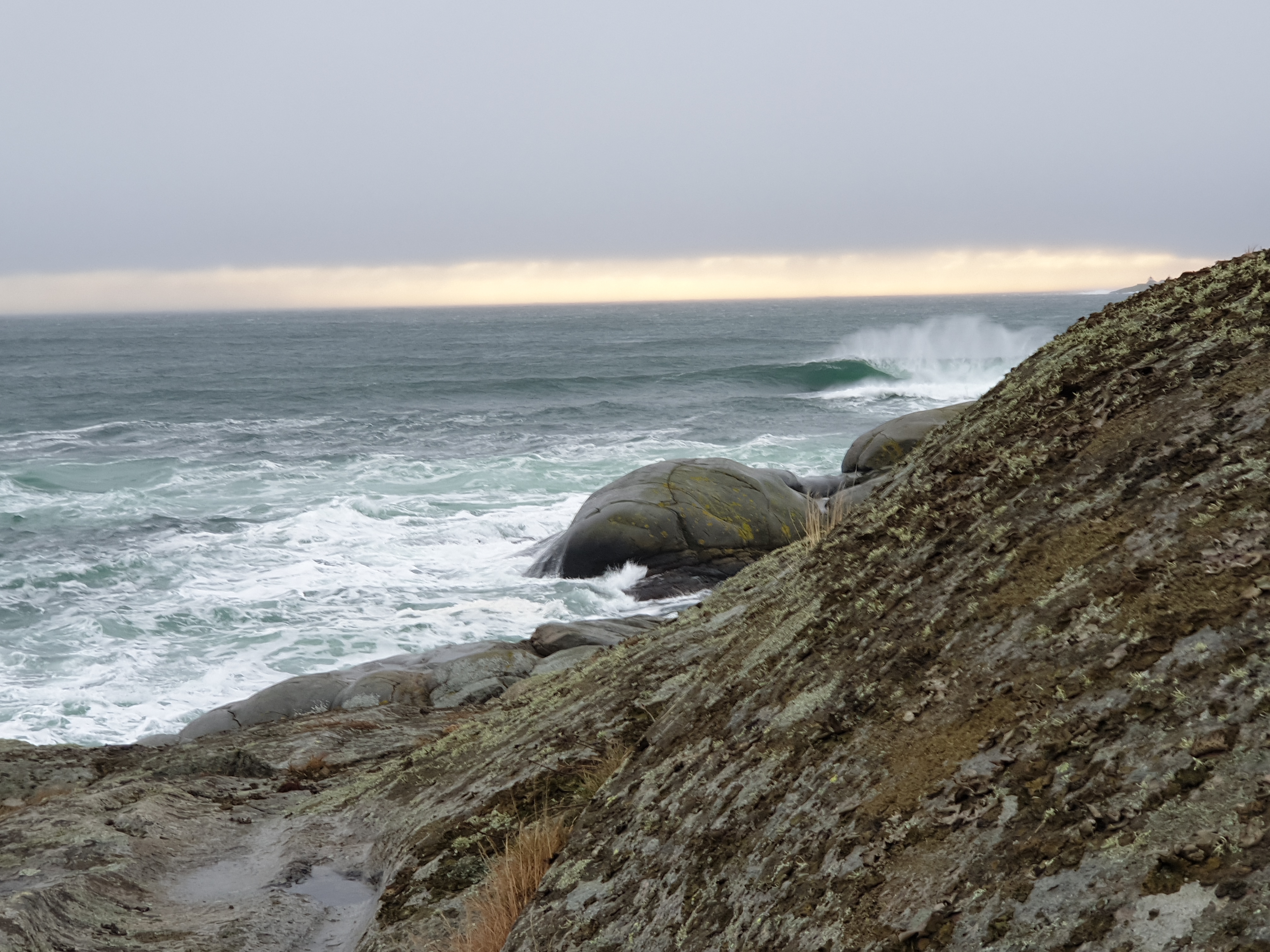 Bunkers
This was another wave I found that looked good from the rocks but turned out to be a churning mess. I was watching it for half an hour and thought that looks surfable. I decided to paddle out and took off on the first wave and the reef popped out in front on me and I got rolled across it. Luckily it was a pretty forgiving seaweed-covered reef otherwise the outcome could've been a lot worse. With a big storm surge tide, it could be good.
The Calf
A wave I found on a big swell this last year, The Bull's younger brother, but I am yet to surf it. A nice right-hander and also a left. The left-hander is best but ends up straight on an exposed rock. If your quick enough you could get the wave of your life, if not it would be a trip to the hospital. That was one wave I watched for a while but gave it a miss.
Cabins
This one is a nice wave too but has a step on the take-off which makes it really hard to paddle into even on the bodyboard. I have had a few good waves out there but also some bad wipe-outs that put it on the maybe list.
Saltyslab
One of the friendliest waves I found over here, just very fickle. It's a slabby right-hander with a nice end section. It needs a super big swell for it, but best of all its nearly offshore on a South Westerly. Swell direction is a big factor there too. It's one of those waves that you check five times and you'll score it once.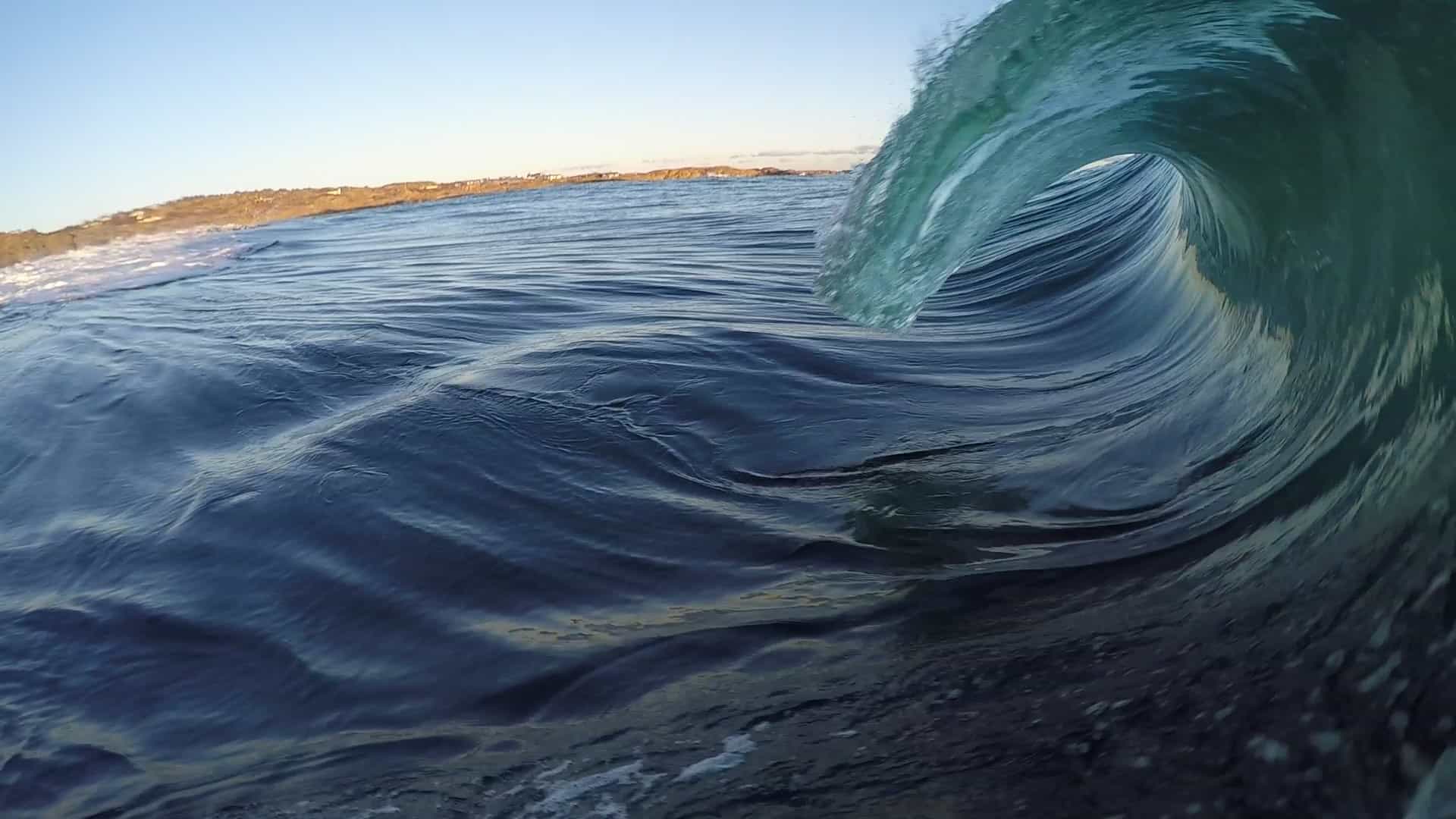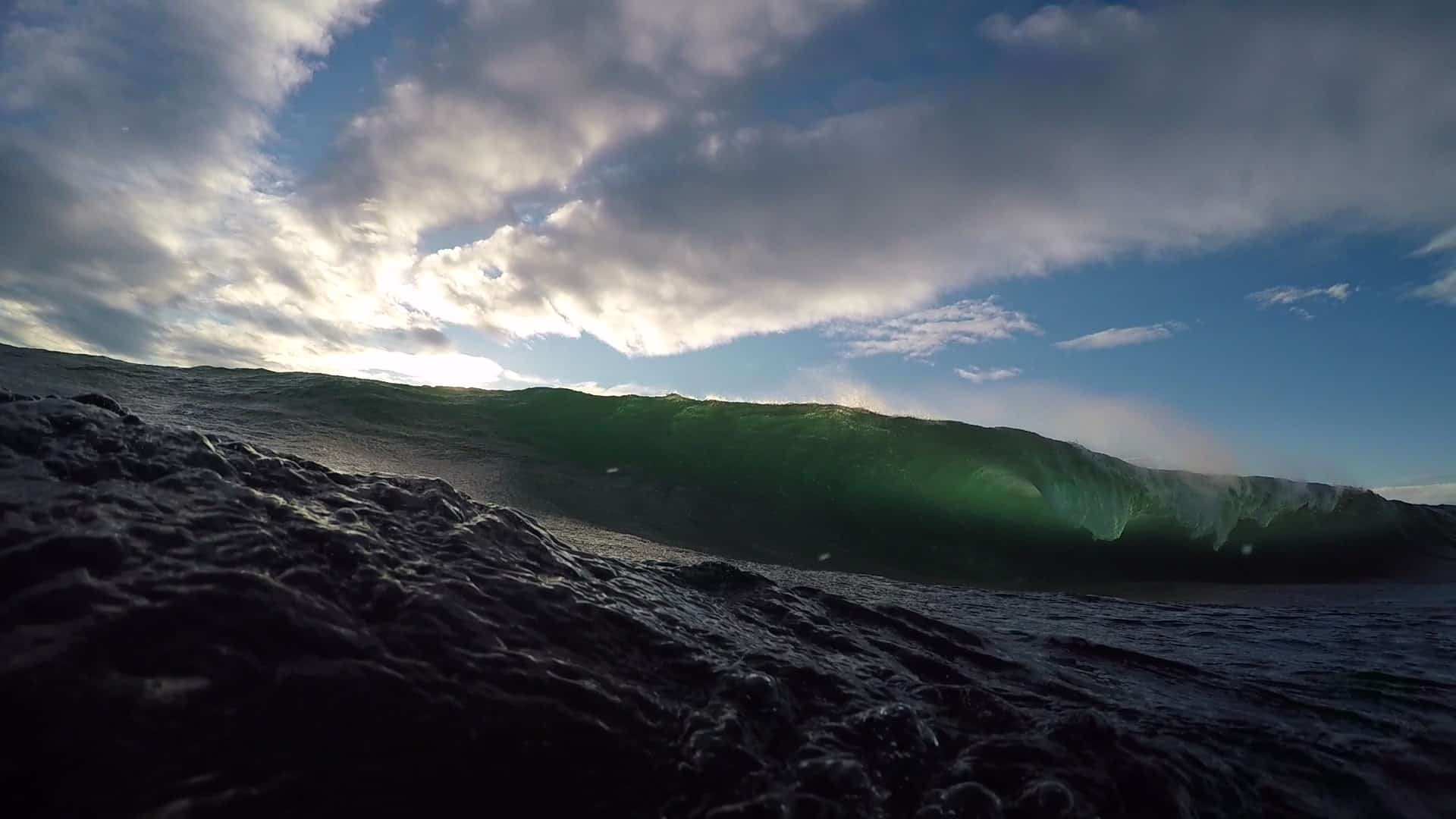 The swedes
I have a few mates that are living over Sweden in The Baltic Sea, Chris Dight  (@cdight), and Stuart Barnett (@bodyboardsweden), and those boys are chasing swells pretty hard too. I thought we had it tough over here but those are looking at two-three hour swell windows and six-eight hour drives. But as you know the waves can get good over there.
I recently did a last-minute mission over to see what it was all about. Seven-hour drive to Stockholm and then a couple of hours drive up the coast and of course, the forecast did a last-minute switcheroo. I left home and it was 10C degrees and got over there too -2C and full blizzard. We managed to score some waves but nothing special and its always fun surfing in the snow.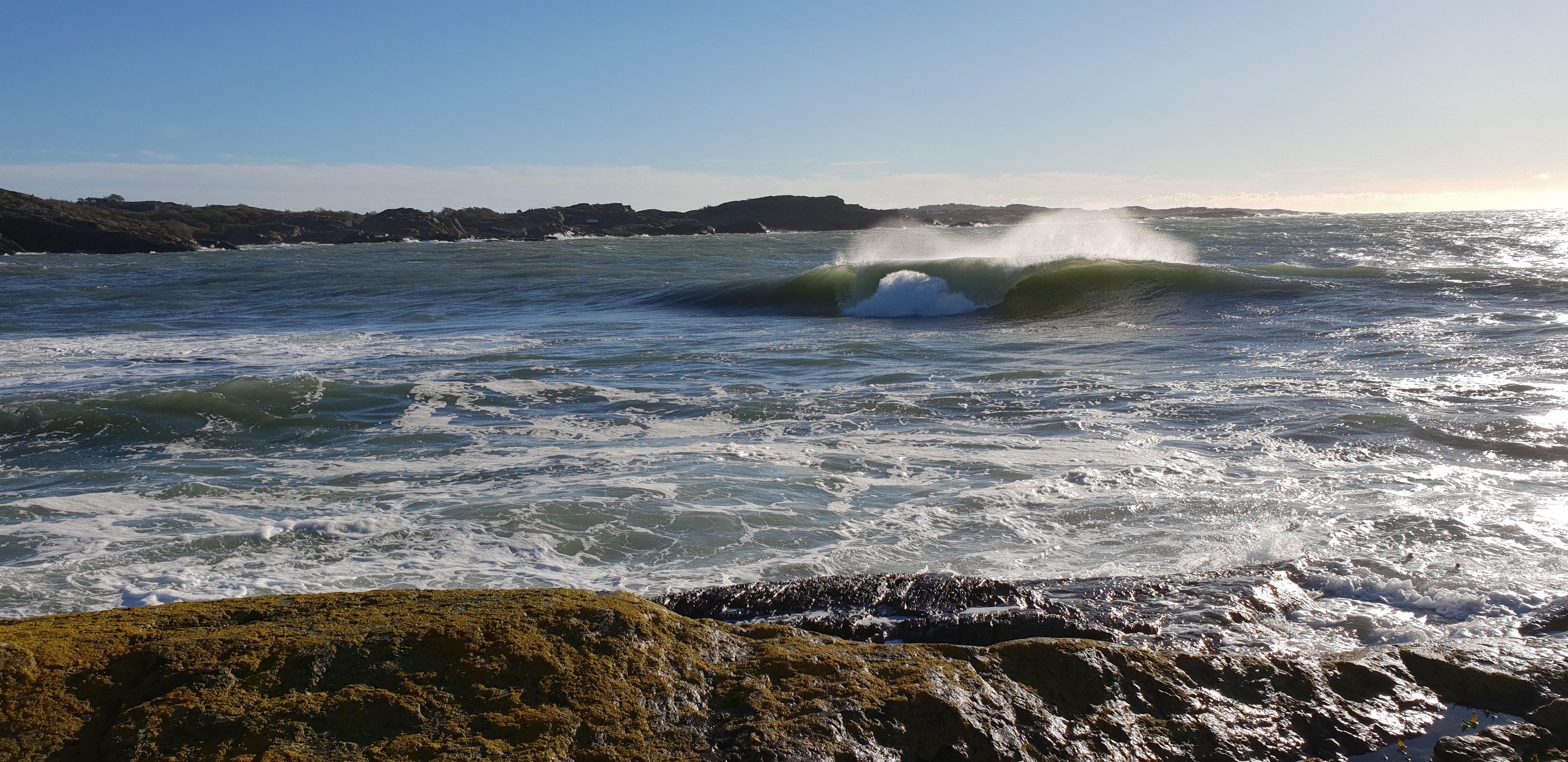 The search continues
Coming from Australia, surfing three times a week and over here your lucky if there's three a month. Waves on the east coast are very fickle and there is very few places to surf, that's probably my main reason for searching this coast. I wanted to find some waves that were suited to bodyboarding. There are a lot of good set-ups for waves over here, its just the lack of swell that's the downfall.
I guess the majority of the people around here are looking for a fat wave they can do a couple of turns on, not heaving slabs, so I never really see anyone around. For now, the search continues as I know there is still a lot of waves in Norway that haven't been discovered yet. The perfect set-up is out there somewhere, just a matter of finding it.
The perfect set-up is out there somewhere, just a matter of finding it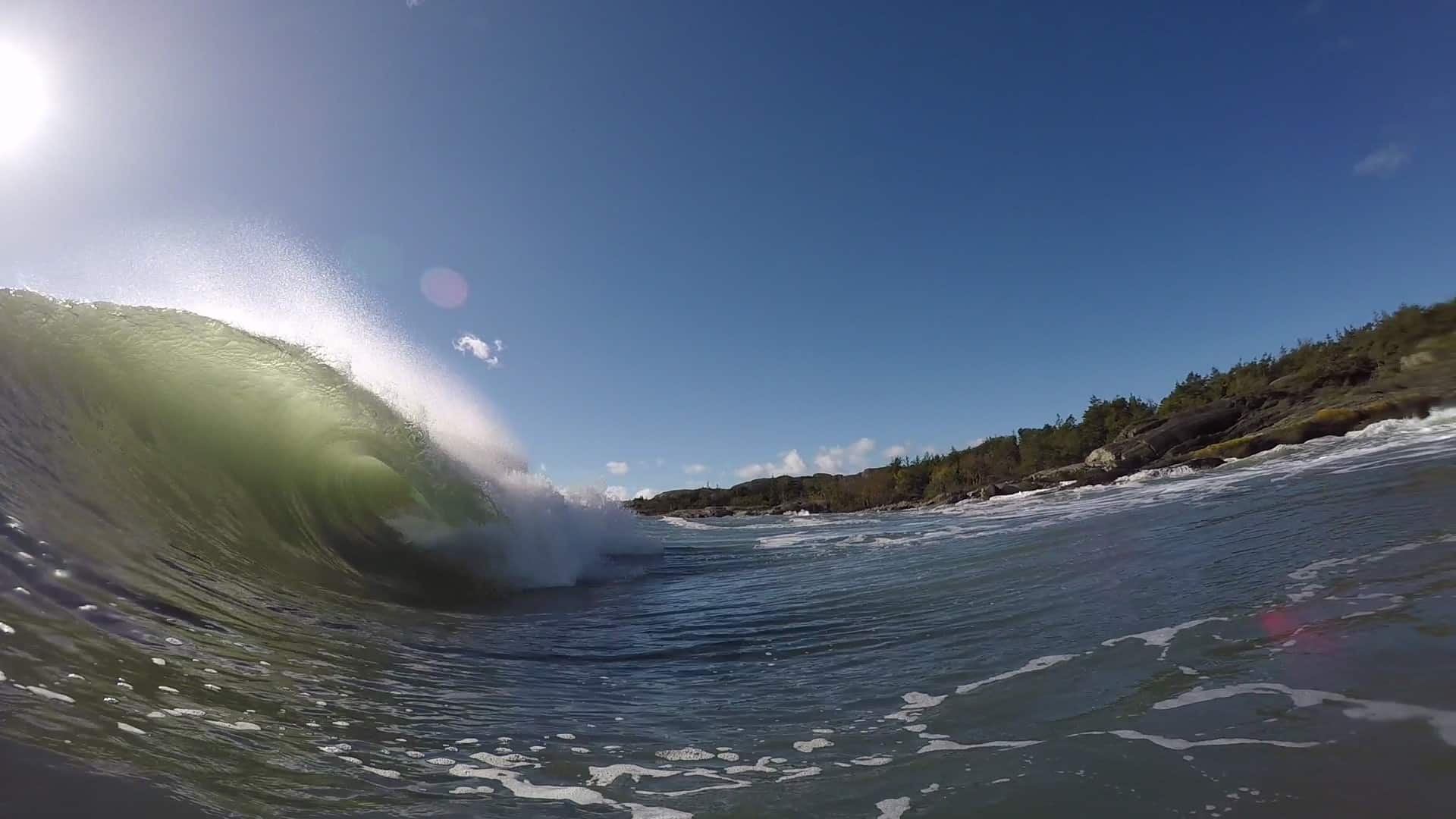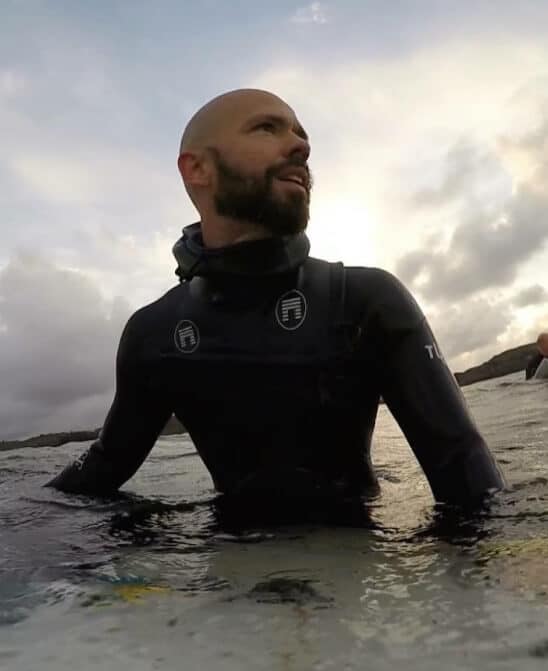 Co-redaktør i SurfNorge siden 2012. Født og oppvokst på Nøtterøy utenfor Tønsberg hvor sidelengs var normalen på fjølene. La sin elsk på surf i Sydney Australia med Dee Why og Manly beach som sin homespot. Tiden i vannet nå brukes på Saltstein i Larvik.