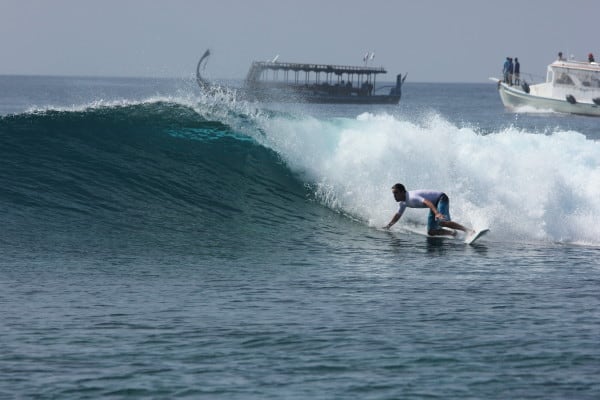 The explosion from the bomb was so intense that it shook the very foundation of the Rasdisson SAS Hotel in Manama, Bahrain so violently it was hard to believe it erupted in Pearl Roundabout, a seemingly distant mile and a half away from the hotel. In an act of sheer desperation I grabbed whichever belongings I could and hurriedly texted the message, "A bomb has blast near me, the Arab Spring has begun in Bahrain and I gotta get out of here" to my Facebook account while running out in hopes of catching a taxi to the airport for the first flight out of Bahrain before the fighting came any nearer.
My deportation from Libya and subsequent incarceration in Turkey for an Israeli stamp in my passport, my mid-war Pakistan-Afghanistan border drive with armed private security, my strip search and interrogation at Tel Aviv's Ben Gurion Airport, and my survived near-proximity bombings in both Jordan and Bahrain are intense experiences that I will never forget. My travels have taken me throughout MENA, running through 5 passports and over 500,000 Airline Miles over the course of the past three years.
My goal: discover surf locations in MENA.
MENA is an acronym for Middle East & North Africa, a region that encompasses the headquarters for today's global terrorism, piracy and religious wars yet, more importantly, includes some of the most beautiful and remote countries in the world saturated with historical significance, culture, and to my joy, surf. Most MENA countries are safe, however the ongoing wave of the Arab Spring, that brought down dictatorships in Egypt, Libya, Tunisia and Yemen with civil uprisings in Bahrain and Syria is a testament to the continued instability of the region. Oftentimes during my travels, I asked myself why I didn't just stay in my Jacksonville Beach condominium.
As the MENA Commercial Manager for a US Flag shipping company, I traveled throughout the region and conducted the majority of meetings at or near various shipping ports, providing access to explore potential surfing locations. I was responsible for a territory of over 20 countries, and my personal goal was to search the coastline of each one on my own time to find "Amwaj", or "waves" in Arabic in this, the last surfing frontier.
What I learned is that MENA has many great surfing locations, many of which would otherwise receive surf-related press if not for the lack of surf tourism due to political instabilities. Simply put, there is no surf awareness in areas where surfers don't travel.
This article is an opportunity to share some basic surf-knowledge gained over the course of the past three years traveling throughout MENA as well as to give a quick glimpse into some countries that may otherwise go overlooked while surf travel-planning. This is not an article to reveal the secret surf spots, rather to encourage the readership to get out there and explore on their own terms.
Vilhelm's Suggested MENA Top 5 Safe Surf Locations
#1 The Maldives
Season: May-Aug / Cost: Expensive / Surf: Intermediate – Advanced
The Maldives consists of 26 natural atolls, or lagoon-islands, that house all kinds of wave types from Indian Ocean swells from all kinds of directions. Stay a at a private hotel on an atoll and take boat trips to world class surf breaks. The worlds lowest-lying nation, the Maldives are believed to be sinking due to rising ocean levels, so get there while you still can.
When I was there last, John John Florence was ripping it up a neighboring atoll. I randomly surfed one session with him mom, who is seriously hot. Needless to say, that was a good session.
#2 Israel
Season Oct-Mar / Cost: Medium / Surf: Beginner – Intermediate
Israel is worth a trip whether you surf or not. It is a gorgeous country with all kinds of cultural and religious areas of interest. Further, the nightlife in Tel Aviv is epic and Jewish girls love American men – you can trust my Jax Beach roommate Dave C on that one.
Surfing in Israel can be excellent, but like all Mediterranean surfing locations, you have to get the correct storm system to produce quality surf. I was lucky during my last visit and scored overhead perfection. If you do get skunked, the sites are so good that you will not care as much as otherwise. Book a room in Tel-Aviv and take it from there.
#3 Morocco
Season Oct-Mar / Cost: Cheap /Surf: Intermediate – Experienced
I am planning on buying an apartment in Morocco as my surf hideout. The surf is too good and the prices are too cheap not to do so. For the trip of a lifetime, travel to the town Taghazout which houses 3 world-class breaks. The waves in Morocco can get massive, especially in the wintertime. Be sure to bring the appropriate wetsuit as the water is quite cold year-round.
#4 Oman
Season Jun-Aug / Cost: Cheap / Surf: Beginner – Intermediate
If you have the desire to surf in a location so remote, that the only other living beings are camels and desert critters, then Oman is your kind of place. The waves in the wintertime can get quite large due to the Monsoons that push cold air north from Antarctica. Give the town of Al Ashkara your consideration. It's a tiny Muslim town with fewer than 800 inhabitants, who are the world's nicest and most accommodating people. For that matter, tell any Omani how beautiful you think his country is, and in return you will likely be invited over for dinner with his family no questions asked.
Oman is a great country to visit for the adventure traveler. Get a 4×4, and explore wadis, dive and fish pristine waters, and mountain climb. Oman is a cheap destination location that is well worth the flight.
#5 United Arab Emirates
Season Oct-Mar / Cost: Expensive / Surf: Beginner – Intermediate
Dubai, one of the 7 Emirates of the United Arab Emirates, is a winter-time only location, whereas the Emirate of Fujairah on the east coast of UAE can produce nice waves in the summertime. Regardless of the season, you will never lose out as you can always book a surf session year-round at the Wadi Adventure Park, which was on the front cover of a recent Surfing Magazine featuring Dion Aguis, and catch perfect rights or lefts for only $35 per hour-long session. Tip: check out the YouTube video Electric Blue Heaven.
UAE is the most "Americanized" of all MENA countries, and therefore should be considered a solid option for the first-time MENA traveler. In Dubai, you will find the world's tallest building, largest man-made aquarium, largest man-made marina, largest condominium, tallest fountain, largest shopping mall…the list goes on and on.
Vilhelm's Suggested MENA Top 5 Unsafe Surf Locations
#1 Lebanon
Season Oct-Mar/ Cost: Medium / Surf: Beginner – Intermediate
Lebanon has seen recent uprisings, which has made it rather unsafe. The waves, however, are epic. Take a trip to Beirut and surf and snowboard in the same day. Beirut is known for its great nightlife, which is unfortunately dominated by House music.
Book a hotel room in Beirut and go explore. Lebanon is known for its amazing cuisine and has some great historical sights. Well worth a trip.
#2 Libya
Season Oct-Mar/ Cost: Medium / Surf: Beginner – Intermediate
Only for the extreme traveler, Libya produces some good waves outside of Misurata Port and Tripoli. In the wintertime, Libya can hold some typical Med-style surf (ie head-high and clean). Go see the most beautiful Roman ruins at Liptus Magna, which blows Rome out of the water. Watch out for people with guns.
#3 Djibouti
Season Jun-Aug / Cost: Cheap / Surf: Beginner – Intermediate
Djibouti, at the opening of the Gulf of Aden, where daily attacks from Somali pirates make for the most unsafe stretch of water on the planet, has typically smaller surf but can produce some nice waves with the right swell direction. If you get skunked, you can always go diving with Whale Sharks. The Djiboutian coastline is world-renowned for whale shark spotting year-round, but especially in the plankton-rich waters of Goubet al Kharab from October to February.
#4 Yemen
Season Jun-Aug / Cost: Cheap / Surf: Beginner – Intermediate
It is probably a bad idea to add Yemen to the list as it's strongly advised against as a travel destination by most Western governments due to current uprisings and kidnappings. Yemen is a very conservative Muslim country that has in past been an enclave of Al Qaeda. The waves, however, are epic and the situation may well change in the future, so keep it on the "potential future travel location"- list. Solely because it is currently at war, Yemen is the only country on this list I have yet to surf, but I have friends in the region have told me stories of amazing waves in Socotra Island with reeling points, beach breaks and wedges.
Yemen can pick up massive Monsoon swells. Big barrels and epic diving locations are also to be found. You will need to book a trip with an experienced local travel company equipped with 4×4's.
#5 Pakistan
Season Jun-Aug/ Cost: Cheap / Surf: Beginner – Intermediate
Why not surf in a current war-zone? Karachi, Pakistan is a major port town known as a major Al Queda hiding ground. Karachi, much like the northern coast of India, picks up Monsoon swells in the wintertime and can get quite good. There are only a few locals who surf with old donated boards, so you are guaranteed to raise some eyebrows with a new quiver. If asked, just say you're Canadian.
*Safety first. Always call ahead to a local Norwegian Embassy on Consulate to get a safety report prior to making any trips to these locations.
Sjekk landsider for mer info ang din neste reise(red. anm.)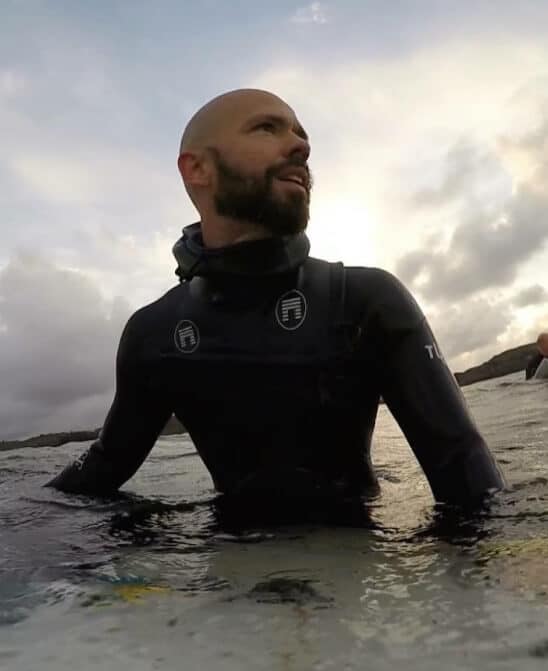 Co-redaktør i SurfNorge siden 2012. Født og oppvokst på Nøtterøy utenfor Tønsberg hvor sidelengs var normalen på fjølene. La sin elsk på surf i Sydney Australia med Dee Why og Manly beach som sin homespot. Tiden i vannet nå brukes på Saltstein i Larvik.